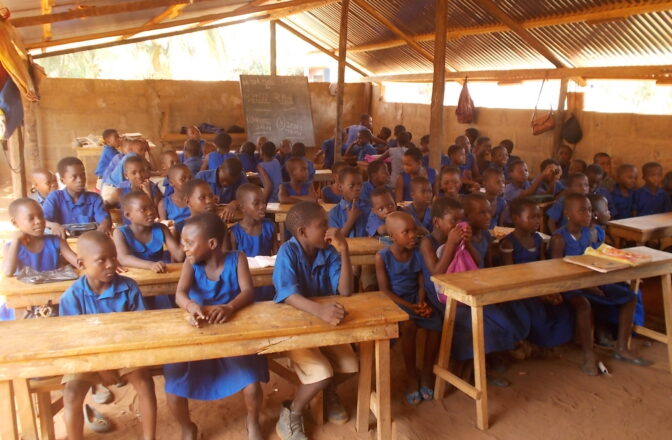 23 May 2014
Akwaba!
The Ghanaian greeting "akwaba!" and a traditional welcoming ceremony with drums, dance and vibrant tribal costumes set the tone for an unforgettable experience for students from Rye Hills School in Redcar.
For some it was their first trip away from home, let alone overseas. Touching down in Accra, the capital of Ghana, was the culmination of over a year of planning and the start of an incredible expedition. Each day was packed full of fresh challenges that required initiative, patience and resilience. Even the basics of everyday life presented new experiences in stark contrast to things taken for granted back home; living without running water, the astonishing West African heat, long journeys on dusty roads, and the unusual local cuisine such as fried plantain, black eyed peas and spicy rice.
The team's primary objective was to help with the re-build of a new school classroom in the small town of Ehi in the Volta Region. Between shifts of building work, time was spent singing songs and playing games with the local school children, including a football match – which soon revealed why there are so many West African footballers in the British game! They went on to enjoy paddling on the Volta River estuary, trekking in the relative cool of the Avatine Highlands and also braved a tree canopy walkway high above the forest floor in Kakum National Park.
Each phase of their expedition was planned and then executed by the team. They rose to the challenge and returned home with a totally new perspective on their life back in Redcar.