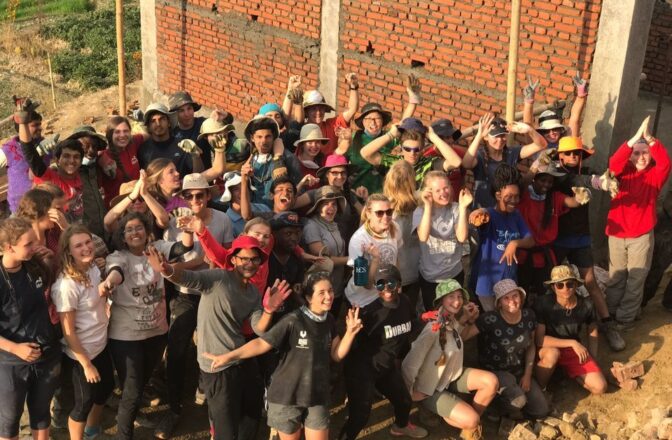 23 January 2017
Big Build project a big success!
The Big Build brought together a truly international team of students from Round Square schools around the globe. Together they embarked on an ambitious project coordinated by Wilderness Expertise, described in an earlier blog //www.wilderness-expertise.co.uk/running-big-build.
With a focus on personal development and leadership skills, they moved hundreds of bricks, mixed tonnes of cement and moved mounds of soil to ready the site for a smooth build. They left the project site having successfully prepared foundations and built a considerable amount of the actual structure including floors, walls windows and doors.
On the completion of their time on site, our local project support team, Himalayan Ecstasy, commented; "We would like to express our deep sense of gratitude and heartfelt appreciation to Round Square in the great humanitarian acts of construction Shree Mahendra Gram Higher Secondary School that was completely destroyed due to the devastating earthquake in 2015. The compassion your students showed to the people we served is an inspiration for us all. We've noticed how they treated everyone with respect and kindness, no matter what the situation was. We know how stressful it was for the people who find themselves in need of the services we provided, and your humanitarian actions go a long way toward helping them keep their dignity."
Participating students have returned home with a greater understanding of themselves, their personality, values, attitudes, strengths and weaknesses, through personal discovery and finding that there is more in them than they may previously have thought.
You can also read the students' own account of their project on their blog here https://tackk.com/qbxew8.