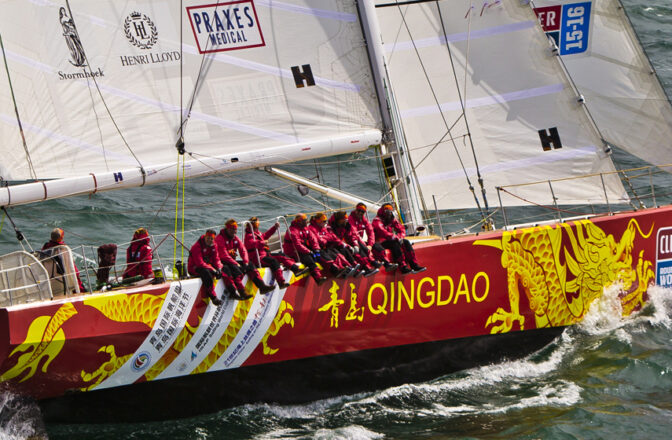 29 January 2018
Charlotte takes to the high seas
"Discover that you can be more and do more than you believed." *
Expedition Manager Charlotte is taking our Wilderness Expertise philosophy literally as she sets sail on the Clipper Round the World Yacht Race.
"This is a once in a lifetime opportunity, a chance to do something that I will remember forever and to create a life I'm proud of."
Charlotte has just begun Leg 5 of the race, from Australia to China, as crew on the yacht Qingdao, one of twelve 70-foot ocean racing yachts taking part.
They anticipate warm winds and calm seas as they head north from Australia towards the Equator, where passing squalls will offer a bit of excitement as well as much needed relief from the heat. As they sail into the South China Sea the Northeast Monsoon will bring them to the tropical port of Sanya on Hainan Island. After a short stop the crew will head on to the East China Sea and into colder weather, arriving at the Olympic sailing city of Qingdao around mid-March.
"I've never sailed before, so it is a huge personal challenge. The intense and thorough Clipper training has given me the chance to learn a new skill and then use it to compete at the highest level."
A fully qualified skipper will guide the crew who are made up of ordinary, everyday people, including Charlotte.
"A big part of the appeal is working together as a team and developing my sailing skills. Living with 16 other people in close proximity in hard conditions for two months will be tough, as will the watch systems and being able to function on little sleep, but I'm looking forward to the sense of achievement when I've finished!"
* Kurt Hahn is a renowned educationalist and philisopher who inspired our approach at Wilderness Expertise