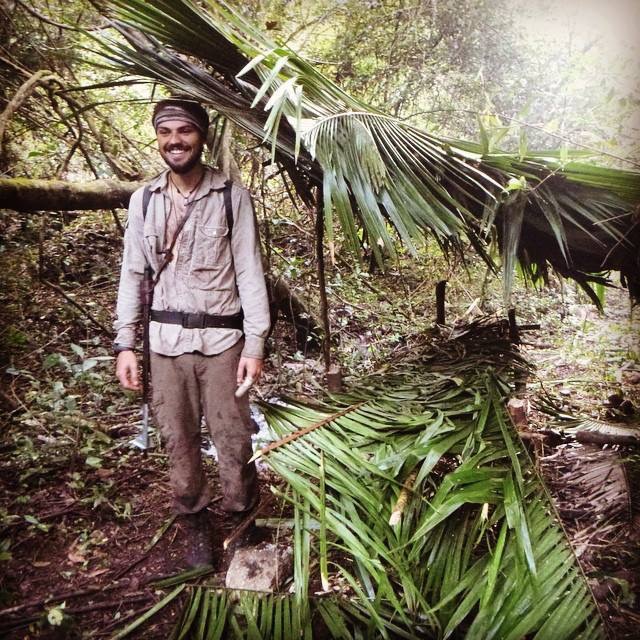 17 May 2016
Dan's essential expedition kit
Expedition Manager Dan Chew shares his top five items of kit, based upon many years of expeditions around the world:
I have become known as the kit enthusiast in the office. Having spent a lot of my time in outdoor retail, and receiving lots of shiny gear to play with while away on expedition, it is fair to say the office is correct, I am a kit nerd! Those of us who have been expeditions know how critical kit can be to your safety and comfort. We're also aware of what happens when essential kit fails.
In general when selecting kit it is important that you choose what feels right to you and what makes you feel comfortable. However, there are a few items of kit that can be found in my rucksack no matter where I am in the world:
The Buff
A buff is a multifunctional piece of headwear that can be a scarf, balaclava, foulard, mask, neckerchief, pirate, saharaine, hairband, wristband, diadem or headband. They come in a variety of thicknesses and colours and I am never without one! They are very useful in dusty countries like Nepal and Tanzania, as they can even cover up your eyes and mouth if necessary.
Head torch
During your expedition there is no doubt that you will be doing strenuous activities, or be in a warm climate, which in turn means you hydrate, A LOT! Getting up during the night to pee is inevitable – and using a head torch to make sure you have both hands available is a must as you clamber out of your tent in the dark!
Dry bags
Dry bags serve many different functions, the most obvious one being keeping everything dry. Getting your kit wet is a catastrophe and should be prevented at all costs! Personally, the main use I have for them is keeping my kit separated in my rucksack. Rummaging around through mounds of clothing and cooking utensils can be a pain; having multi-coloured bags separating your kit, and knowing what's in each bag, can speed up the laborious process of hunting down the item you need.
Nalgene bottle
The Nalgene water bottle is something I use on a daily basis at home as well as on expedition. While on expedition hydration is so important to manage well, and having a water bottle that is reliable and easy to access will help keep you well hydrated. Nalgene bottles are BPA free and are pretty much indestructible. They have a wide mouth and come in dark colours too, so if you are purifying water sunlight won't affect the purifying process.
Outdoor sandals
I am very aware that when it comes to sandals, the outdoor market fails in pleasing its consumers aesthetically …. But! Having a pair of sandals is incredibly useful, and generally they are a very comfortable alternative to trainers or boots. At the end of the day after spending many hours on your feet in boots, it is important to let your feet breathe and dry well, this can prevent many unwanted foot issues (and smells!). When looking for a pair, make sure they fit well and are comfortable (generally I throw mine away at the end of a trip so I also aim for the cheapest!).
These are all great pieces of kit that I would recommend to anybody and they have served me well during long expeditions. They are items that I have created my own system of working with. It is important that anything that goes into your rucksack, you know how to use and you also develop your own systems that works for you as you travel. I think my top five will make life easier and more comfortable – and ultimately improve the enjoyment of your expedition!