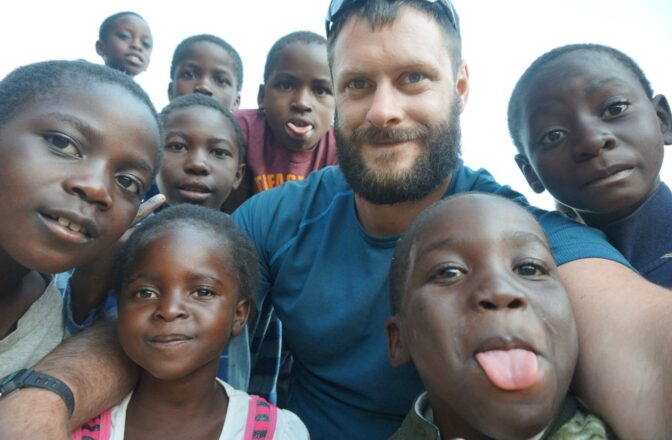 29 June 2016
Expedition Leader profile
Many things make an expedition, but it is the Expedition Leader that gives it a particular style and atmosphere, as well as its direction and purpose. At Wilderness Expertise we carefully select qualified Leaders who not only have proven expedition experience, but a belief in the value of personal development.
Leader David Watkins chooses to work with Wilderness Expertise because they truly do create bespoke expeditions.
"It is rare for expedition companies to give their participants such free reign to plan their expeditions. Arriving at a school with a completely blank itinerary is an exciting prospect as a Leader. This really maximises the amount of personal development on an expedition as the itinerary is designed around the individual and the team's aims and objectives, rather than trying to apply these to a standardised one-size-fits-all mould."
The Wilderness approach of being a personal development company using the medium of expeditions is also important to David, "Expeditions are great for developing resilience and character. Participants are taken out of their comfort zone and put into a situation that allows them to develop the 4 C's:
Control – giving the participant autonomy over their expedition;
Commitment – to achieving a goal and to the steps required to attain it;
Challenge – to push boundaries, embrace change and accept a degree of risk; and
Confidence – to grow in self-belief, in their abilities and interactions with others. Developing these characteristics on an expedition has benefits long after the return flight home."
David's first expedition with Wilderness Expertise took him to Zambia and Botswana last year.
The best part: "The project phase was exceptional. We were fully integrated into the local community and the impact of the participant's work that year, and in previous years, was evident. Good projects should always be a two-way partnership and good dialogue and relationships between the two parties facilitated this."
And the worst: "I would like to consider myself to be fairly tough, but my resilience was tested by the size of the spiders and how quickly they moved. Over time it actually became reassuring when I could see my friendly toilet spider, because at least then I knew where he was!"
Favourite piece of kit: "I love a good supply of zip lock bags. I use them for separating each day's food (then carrying out my rubbish from each day in the same bag); separating clothes; storing clothes that have been used already and stink! They can be used to keep valuables dry. They don't take up any extra space and they are reasonably cheap. I also never travel without ear plugs and a Buff. Sleep is important, very important. If you have ever shared a tent with a loud snorer or in inclement weather, you will value ear plugs. Buffs are great, such a versatile bit of kit. I use mine mainly as a face mask so that I sleep in complete darkness. They are also good for keeping the sun and biting insects off of your neck."
David's top tip: "The more you put into the expedition, the more you get out of it – and this can start before you leave home. Spend some time before you go learning about the country and its culture. Read some books, learn a few words of the local language, find out about any local customs. This will greatly add to your experience and your hosts will respect the efforts that you have made. In addition to this, bring something with you to show what your life is like back home. A few pictures of your family, school or local area can be a great way to start, or to further, a conversation. 
This year he heads to Nepal with his team to trek the Tamang Heritage Trail, to help a local community in their recovery from the devastating earthquake and to experience the rich culture and warmth of the Nepalese people. Namaste!