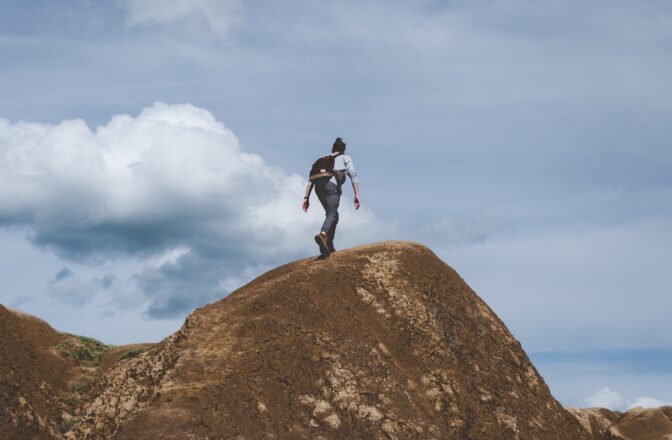 29 March 2021
Going for Gold – completing all the award sections
Here at Wilderness Expertise, we deliver the expedition section of the DofE award for schools, private groups and DofE Direct participants. When completing your Gold DofE, it is a noticeable step up from the Bronze and Silver awards in each of the award areas. We are expertly placed to support you through the expedition section, but took the opportunity to catch up with a recent participant to get their thoughts and advice on some ideas for the other sections of your award.
Here is what Emma had to say…
Skill, Voluntary and Physical sections
The length of time you have to spend on the skill, voluntary and physical sections of your DofE is a big step up from the time lengths for the Silver award, with the Gold award requiring a 12-month voluntary section and a choice between one of the other sections being a 6-month programme and the other being a 12-month programme. At first the lengthy time frame seemed daunting to me, but dedicating 12 months of your time to a new skill, voluntary project or sport was actually very rewarding. Below are some good examples that I've come across to get you started thinking about what you might like to do.
Some great examples of 12-month skill programmes are:
Learning to drive.
Learning a new instrument
Learning to cook a new kind of food such as vegan food

Some great examples of a 12-month voluntary programme are:
Volunteering with your local Scout group.
Running for the committee of a University society.
Some great examples of a 12-month physical programme are:
Joining a new sports club or society for the academic year.
Setting a fitness goal such as preparing for your expedition and keeping track of your fitness progress.
These are just a few examples but really for these sections the sky is the limit just make sure to check with your assessor before starting any sections! When completing my 12-month voluntary section I found that having a year to achieve the goals I had set out was very beneficial and I also enjoyed the fact that I was able to organise events and make connections due to the long time frame!
In my next blog post will be discussing the residential and expedition portions of the Gold award, so keep an eye out for that!