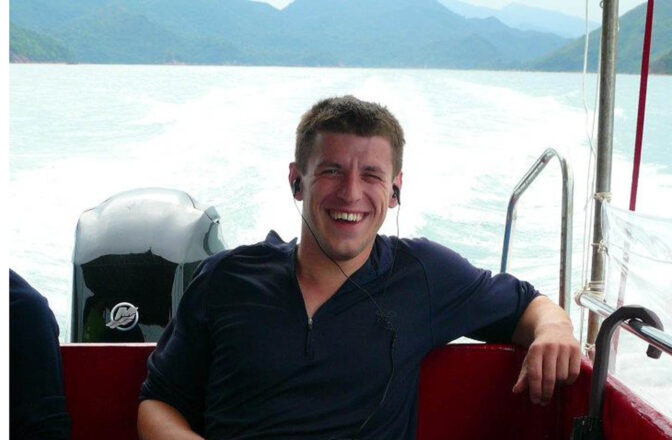 24 April 2015
Our new Expedition Manager
Dave Addis joined the Wilderness Expertise (WE) team as an Assistant Expedition Manager in September 2014. It has been a busy few months for Dave, including getting married! We asked Dave to review his time with WE so far:
"While there is inevitably lots of time being office-based, I have particularly enjoyed the chance to get out and meet the student teams; to hear from them about any fundraising events, how they have bonded and especially their hopes and fears for the expedition itself. This is often reflected in the itinerary they create at their UK1 training session – which I then get to research and put together. Personally, I love it when the teams strive to get off the tourist trail and journey through somewhere new or challenging, such as the mosques of Bokhara in Uzbekistan or the Caribbean coast in Nicaragua.
Being small means WE really gets to know the schools that we work with, it is rewarding to be able to work alongside our teachers and tailor the expeditions to each school team's needs.
My degree in Adventure Tourism Management has really helped with the project management and risk assessment required in the job. I also find that my travel experience and work as an expedition leader, have given me the experience and judgement to be able create safe, yet exciting itineraries, which allow our Expedition Leaders to do the best job they can do.
It has been great to discover that personal development isn't just for the students, it's for the staff too. WE have put me through a variety of courses such as the REC Level 4 First Aid and National Water Safety Management Course, as well as attending conferences and workshops on Ebola and the BS 8848 safety standard at the Royal Geographical Society.
Probably the highlight of the year will be leading a team in Uganda this summer. The school has an existing relationship with the Kanjobe community and the UK students will raise money and create initiatives to help within that community.  I'm looking forward to witnessing the team integrating with the Ugandan community and facilitating their development through this exciting project."
Read more about Dave and the rest of the WE team on our team profiles.