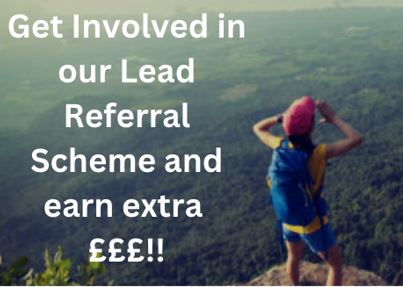 6 October 2023
Referral Scheme 2024

Introducing the new Wilderness Expertise referral scheme:
WE will pay you £200 for each converted sales lead!
Put us in contact with a brand new school to run DofE or a PD programme, and we'll pay you £200 for a confirmed first booking.
We will also pay you £200 for any companies that book on our new corporate PD programmes too! For corporates, we are especially keen to partner with organisations with grad or intern schemes. There is no limit to the number of times we will pay for new clients, so get in touch.
The fee is paid once the new client has booked and confirmed their first event
The final decision on any payments made as part of the referral scheme are at the discretion of the directors