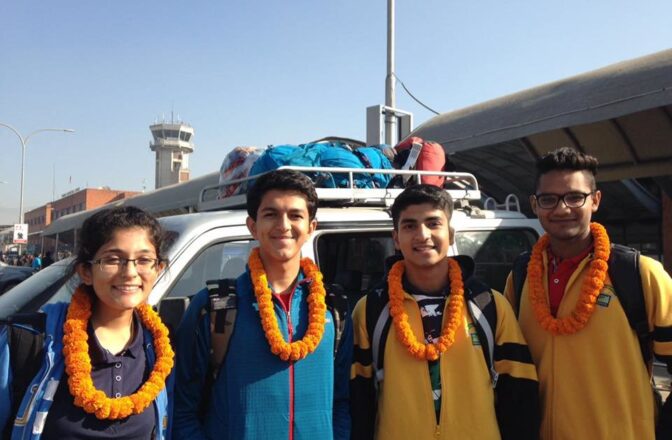 14 December 2016
We're running the Big Build!
Wilderness Expertise is proud to be running the inaugural "Big Build Project" for Round Square schools.
Representing 25 schools, a total of 46 students arrived in Nepal over the weekend. They met together for the first time in Kathmandu, having travelled from Australia, the UK, India, China, Canada, Romania, Hungary, Switzerland, Kenya and even down the road in Nepal.
Their goal is to help a rural community in the Kathmandu Valley to re-build their school, damaged during the earthquake in 2015. Children are currently being taught in temporary metal shelters with poor insulation and very limited facilities.
After a day of acclimatisation and sight-seeing the team set off together for the project site, ready to get stuck into ten days of hard labour. As well as digging trenches, mixing cement and laying bricks at the building site, there will also be opportunities to spend time with the local children, from helping to teach a range of subjects, to coaching sports and playing games. It promises to be a unique and enriching cultural experience.
The students will be working in teams and will be responsible for organising project activities and looking after themselves – including food preparation, washing up and toilet cleaning!
The underlying motivation behind the project is personal development. The aim is for students to learn about global citizenship, community engagement, develop a deeper understanding of the world's problems and also experience a new culture.